Curriculum
At Barton Moss Primary School we believe that learning should be both enjoyable and challenging and be purposeful and relevant to the 21st Century. The World is changing all the time, technology has increased our ability to communicate, and as a result, our future depends on our ability to produce new ideas and understand the human aspects of doing so. How we are learning is as important as what we are learning and we want that learning to be both engaging and meaningful. Everyone, children staff and parents, in our school community is a 21st Century learner.
When children leave Barton Moss, we want them to be independent learners and thinkers who have a range of skills and knowledge which enable them to ask questions and produce new ideas and know how to action them. We aim to be a school where children leave as self-confident learners with a thirst for knowledge and an understanding of how to work well with others.
When planning our curriculum we have recognised the backgrounds of our families. Many of our families face social and financial challenges and we understand that it is important that our community has a strong sense of valuing themselves and has opportunities to experience a variety of enriching opportunities in order to develop aspirations and confidence for the future. Our curriculum is designed to ensure that pupils establish a solid foundation in the basic skills of reading, writing and numeracy and are given many opportunities to apply these skills in purposeful, memorable contexts.
The Well-being agenda is at the heart of our curriculum. Pupils are encouraged to be inquirers, to observe and to ask questions. They are able to empathise with the feelin
gs and actions of others, understandin that there are points of view and beliefs other than their own. Particularly through the Mantle of the Expert approach and in RE and PSHE, they show a keen interest in ethical issues and are able to apply their personal values to situations, giving reasons for their decisions and actions.
The Thrive Approach
At Barton Moss, we believe that every child needs to feel valued, involved and appreciated. We are a certified Thrive School which means that we place a strong emphasis on supporting children who have been emotionally thrown off track, either temporarily or over longer periods. The Thrive approach helps us to understand the needs being signalled by their behaviour and gives us targeted strategies and activities to help them to re-engage so that they can be self-regulating individuals who are able to make a positive contribution to society.
Sport
Emotional and mental well-being is greatly enhanced by sport. Sport remains central to our curriculum provision, we know it is hugely beneficial in enhancing skills such as resilience, team work and resilience. We are recipients of the School Games Silver Award and are aiming for the Gold Award.
Our school curriculum is based on the 2014 National Curriculum from the Department for Education. We continue to develop our own curriculum which we are tailoring to meet the needs of our Barton Moss pupils and the opportunities that our unique setting presents. Subject leaders play an important part in the success of the curriculum by leading a regular programme of monitoring, evaluation and review.
At Barton Moss we firmly believe:
that effort and determination is way more important to future success than talent on its own.
that mistakes are inevitable and necessary for great learning to take place – we all make them!
that learning is often best in a realistic context where there is a valid reason for learning new skills and concepts and especially for maths and English.
that children should be encouraged to take on responsibility for their own learning and that teachers are responsible for creating the environment to support them to do so.
that our children should have an awareness and respect for the rights, beliefs and values of others in their school, their local area and in the global community.
The Curriculum - Implementation
Mantle of the Expert
As much as possible, our curriculum is delivered through a Mantle of the Expert approach, with dramatic inquiry at the heart of what we do. Mantle of the Expert (MoE) was developed by Dr. Dorothy Heathcote in the 1960s. Essentially, it is a method by which children can understand the curriculum in a meaningful way through taking on the role of a team of responsible experts carrying out important commissions set by an imagined client. These commissions are the tensions which add complexity to the learning, keep the tasks interesting and promote new tasks for further learning. It provides an exciting context for independent and interdependent learning, empowers children, and gives them a purpose to write, problem solve and investigate.
The depth of learning is the impressive thing in the Mantle – that and the enthusiasm for learning it inspires both in and beyond the classroom. Walk around Barton Moss and you're likely to meet researchers, story tellers, problem solvers, advisers, astronauts, inventors…the list is endless. The children know it isn't real, but invest in it as though it is.
We also do our best to add some Philosophy for Children into our planning for the Mantle to make sure that we build higher order thinking, questioning and speaking and listening skills.
Please see the Curriculum Matrix and Curriculum Map for a more detailed explanation of how subject objectives are delivered through the Mantle of the Expert Topics.
Kagan Co-operative Learning
Kagan is all about engagement! Have a look at this video for a fantastic overview of how Kagan Structures help every child in the classroom to learn. We use Kagan as one of the many tools to ensure our children are engaged in learning in order to encourage deep learning across the curriculum. From decades of research, Kagan Structures have proven themselves to be effective teaching and learning tools for cooperative learning, character education and emotional intelligence which leads to improved academic achievement, social skills and increased liking of self, others and school.
Listening to our Children
We ensure through the use of online 'Pupil Voice' questionnaires and the School Council that pupils' views and opinions are taken into consideration when new ideas are being discussed in school. We aim for our pupils to leave Barton Moss with good friends, a wide range of skills and a collection of memorable and meaningful learning experiences which will stand them in good stead for life
Aims of English teaching at Barton Moss
The overarching aim for English at Barton Moss is to promote high standards of language and to develop the love of literature to ensure future success and economic well-being.
Through providing access to challenging texts, modelling reading to learn and creating language rich environments, we ensure that all pupils:
read easily, fluently and with good understanding
develop the habit of reading widely and daily, for pleasure and information
acquire a wide and rich vocabulary, an understanding of grammar, and knowledge of linguistic conventions for reading, writing and spoken language
write clearly, accurately and coherently, adapting their language and style in, and for, a range of contexts, purposes and audiences
use discussion in order to learn; pupils should be able to elaborate and explain clearly their understanding and ideas
are competent in speaking and listening, making formal presentations, demonstrating to others and participating in debates
Spoken Language
Spoken Language underpins the development of both reading and writing across the wider curriculum. The quality and variety of language that pupils hear and speak are vital for developing their vocabulary and grammar and their understanding for reading and writing. Children are encouraged to develop their confidence and competence in spoken language and listening skills. English is taught from quality texts enabling pupils to develop a capacity to share their understanding, extend vocabulary and to prepare their ideas before they write.
In both English, and through the Mantle of the Expert approach to our broader curriculum, pupils will have the opportunity to participate in drama through rich experiences. They will be taught to adopt roles and respond appropriately to others in role and encouraged to think deeply about issues and dilemmas.
Writing
The programme of study for writing allows pupils to build upon and develop their competence in both:
transcription (spelling and handwriting)
composition (articulating ideas and structuring them in speech and writing)
Writing fluently depends on being adept at spelling quickly and accurately through knowing the relationship between sounds and letters (phonics) and understanding the morphology (word structure) and orthography (spelling structure) of words. At Barton Moss we begin by teaching a precursive script from Nursery which is linked to our teaching of phonics. This leads to cursive (joined) writing very early in a pupil`s writing journey to enable them to become fluent, legible and speedy writers from Y1.
Effective composition involves forming and communicating ideas, and then organising them clearly for a reader. This requires pupils to be confident in all aspects of the writing journey - to plan, revise and evaluate their own writing. This requires clarity, awareness of the audience, purpose and context and an increasingly wide knowledge of vocabulary and grammar. Pupils will be given a wide variety of writing experiences based on quality texts they have studied, life experiences and importantly in response to their learning from our wider curriculum.
Spelling, vocabulary, grammar and punctuation
We recognise and take every opportunity to enhance pupils` vocabulary from reading, writing, classroom environments and by modelling the use of a sophisticated age appropriate language used in explanations, questions and discussions. As vocabulary increases, teachers demonstrate and show pupils how to develop their understanding of, and ability to use receptive vocabulary (use of words they hear and read) and expressive vocabulary (words they say and write). We recognise at Barton Moss that our reading vocabulary is typically much more complex than the vocabulary we speak. Apart from encouraging all children to read as much as possible, we pay careful attention to the teaching of vocabulary throughout the school by teaching pupils how to work out and clarify the meanings of unknown words and words with more than one meaning.
Grammar and punctuation is progressively taught throughout the school when teaching reading, writing and when speaking. Our curriculum overviews for English outline what will be taught in each year group. Teachers introduce and teach all grammar and punctuation using the correct grammatical terms. Once taught, teachers constantly use these terms to reinforce and consolidate learning. Pupils are encouraged to apply and explore grammar teaching in their own speech and writing and to note where and how it is used by others.
Spelling
Initially pupils will be taught to spell words through the teaching of phonics. However, as the English language is not wholly phonetic, other strategies and approaches to teaching spelling are integrated into the English programme of study.
Teachers use a purchased scheme (No Nonsense Spelling) to teach spelling rules, patterns and make important links with grammar teaching to show how words change their function in a sentence according to the addition of a prefix or suffix. Teachers also introduce pupils to a variety of aids such as dictionaries, word mats and electronic spelling devices.
We have devised our own "Spelling Bee" which allows pupils to learn at their own pace. Pupils are given a spelling list (created from National Curriculum common exception word lists), and having learned the words at home, pupils` will individually determine when they are ready for testing. Teachers will monitor and support individuals on their spelling journey to ensure progress is made. Pupils will be expected to accurately spell learned and taught spellings in their written work. Where mistakes are made pupils will be required to edit and correct these spellings.
At Barton Moss Primary School, we believe that all children have a right to be educated in a school where they feel safe, valued and happy and where there are high expectations for behaviour, attainment, progress, attendance and punctuality which are shared by all of our community. Our curriculum is designed to ensure that pupils establish a solid foundation in the basic skills of reading, writing and numeracy and are given many opportunities to apply these skills in purposeful,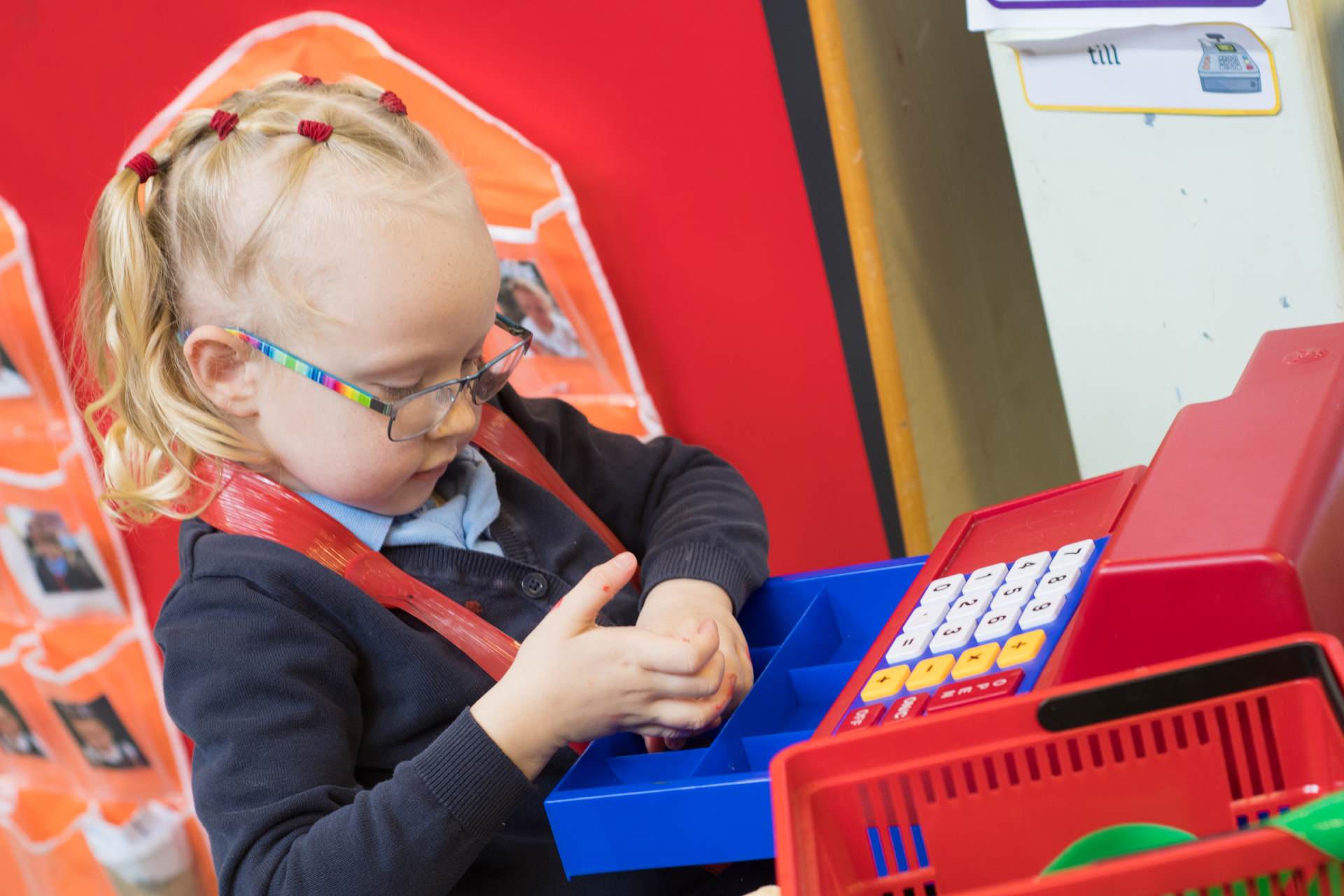 memorable contexts
Learning should be both enjoyable and challenging and be purposeful and relevant to the 21st Century. How we are learning is as important as what we are learning and we want that learning to be both engaging and meaningful. Everyone, children staff and parents, in our school community is a learner.
Curriculum Breakdown By Year Group
Barton Moss Calculation Policy
Barton Moss Bar Modelling Policy