Reading
Phonics
The early stages of learning to read are taught through a programme called 'Read, Write, Inc' (RWI) in the Nursery (EYN) and Reception (EYR). There are two, short daily sessions of RWI with follow up intervention sessions for those children who need more practice. The children are taught in small groups which are tailored to their individual need and detailed assessments take place every 8 weeks to monitor progress and adjust groups as necessary.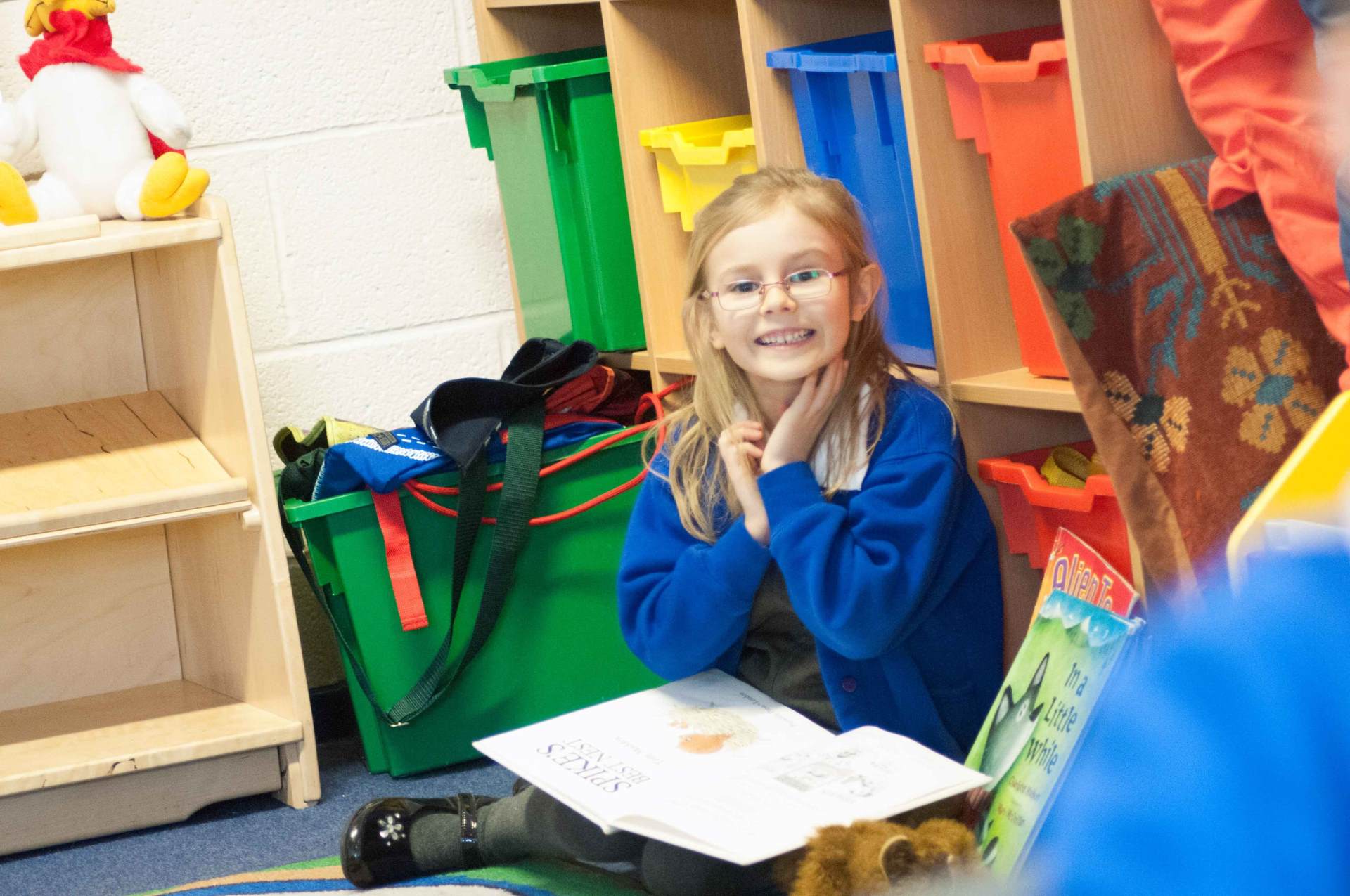 The majority of our children start nursery well below the national average for reading and it is our own to be in line with the national average by the end of Y1.
For more information click here - READ WRITE INC.
Reading
Once our children have mastered letter sound recognition, we move our children on to a highly structured English programme called 'Success for All' (SFA). This programme usually starts in Y1, but a small number of children who feel are ready can begin the programme in Reception.
SFA is a highly structured text based approach to teaching English. The main focus is on improving literacy skills, but children are also taught to work cooperatively which has an impact in every curriculum area. Schools using SFA have seen an attainment level for disadvantaged children which is 10% higher than the national average.
KS1
The Roots programme in KS1 builds upon pupils' existing knowledge of synthetic phonics from Reception and helps them to develop a significant vocabulary of words they recognise by sight. Best of all, it encourages a love of reading, since Roots uses a rich variety of teacher-read books.
How Roots is structured
Roots' daily programme is built around four basic components:
FastTrack Phonics We build pupils' phonemic awareness by using colourful mnemonic pictures, integrated with alliterative phrases, sounds, and letter cues. Fun elements, such as games, ensure it remains enjoyable, as the fast-paced systematic instruction reviews and introduces sounds and their written representations.
Shared Stories We use vibrant storybooks to engage pupils in practicing their decoding, fluency, and comprehension skills. We introduce new vocabulary then guide pupils as they decode the story with their partners. We also lead whole-class discussions that encourage higher-level thinking skills. These stimulate pupils' oral language and cognitive development, as they become confident, enthusiastic readers.
Story Telling and Retelling (STaR) We provide a collection of 48 books, both fiction and non-fiction. We read these interactively with pupils as part of daily lessons. Using partner talk and response, we start to develop pupils' early skills of predicting, clarifying and questioning, to support the development of effective reading strategies.
Writing In addition to a daily supported short writing task, in every third lesson we guide pupils through a longer writing activity that is related to the theme of both the Shared Story and STaR books. Pupils think, speak, and work collaboratively with others as they go through the writing process.
KS2
The Wings programme enables pupils to enjoy reading and creates fluent, confident readers by the end of Y6. We use a wide range of carefully selected literature including fiction, non-fiction and poetry. In most cases, pupils read the whole book, giving them all important 'reading stamina'.
We also lead highly-structured writing activities based on the texts, with the opportunity for extra extended writing interspersed between them.
The co-operative learning style
Like the entire Success for All programme, Wings is driven by co-operative learning strategies that put pupils at the heart of their own learning. Each individual lesson follows the Cycle of Effective Instruction, which encourages pupils to teach their learning to partners and team mates, in order to consolidate their own understanding.
Key benefits of using co-operative learning:
The supportive team environment encourages pupils to take responsibility and participate towards a common goal, so they keep engaged and maintain focus.
It allows team members to teach each other what they know – a really powerful way of learning.
On-going team discussion enables pupils to use and develop their skills in speaking and listening.
Pupils are given the opportunity to develop their ideas as part of the team process. This develops the self-help strategies that enable them to work independently and with confidence.